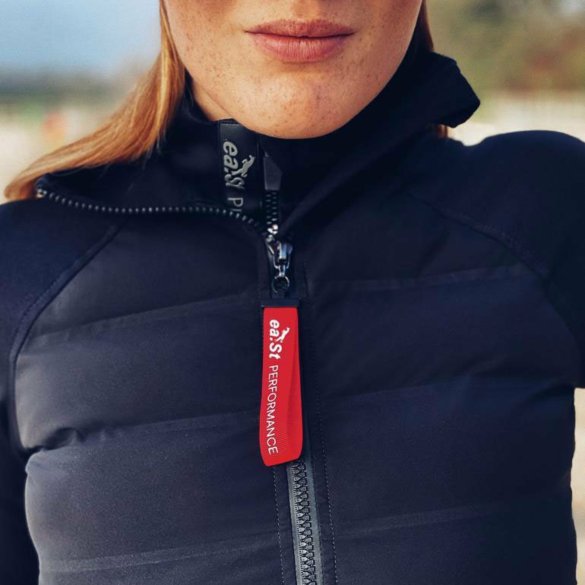 Let us welcome the next revolutionary component in our eaSt System: The eaSt Hybrid Jersey as 2nd Layer.
Complementary to our technical eaSt Shirt Seamless (1st Layer) and the REGGINGS® from the R1 and R2 collections as a Core Element.
Our eaSt Hybrid Jersey is maximally thought out to keep the body warm during various activities. Particular attention is paid to the different muscle areas.
Muscles work most effectively at a constant and warm body temperature and are therefore better protected against possible injuries.
The eaSt Hybrid Jersey therefore keeps warm regions sensitive to the cold, e.g. the chest region and allows additional ventilation on the back to efficiently wick sweat away.
The perfect garment for the whole year. Either as a layering element in winter and in mid-season, as a labeled team jacket or as with almost all eaSt products, for use in leisure or for other sports.
We also understand sustainability as minimalism, quality and versatility.
Material:
Woven fabric: 100% polyester
Knitted fabric: 69% polyamide, 23% polyester, 8% spandex
Filling: 100% polyester
Features:
Numerous possible combinations using the eaSt System
Highly technical and functional
Highly elastic material
Moisture wicking and breathable
Fashionable and timeless
Padded chest area
Water-repellent
Wind-breaker
Ventilation on the back
2-way zips
Proven YKK zips
Hidden front pockets with zip
Details