✓ Free shipping from € 50,00  ✓ Secure payment  ✓ Ready to ship in 24 hours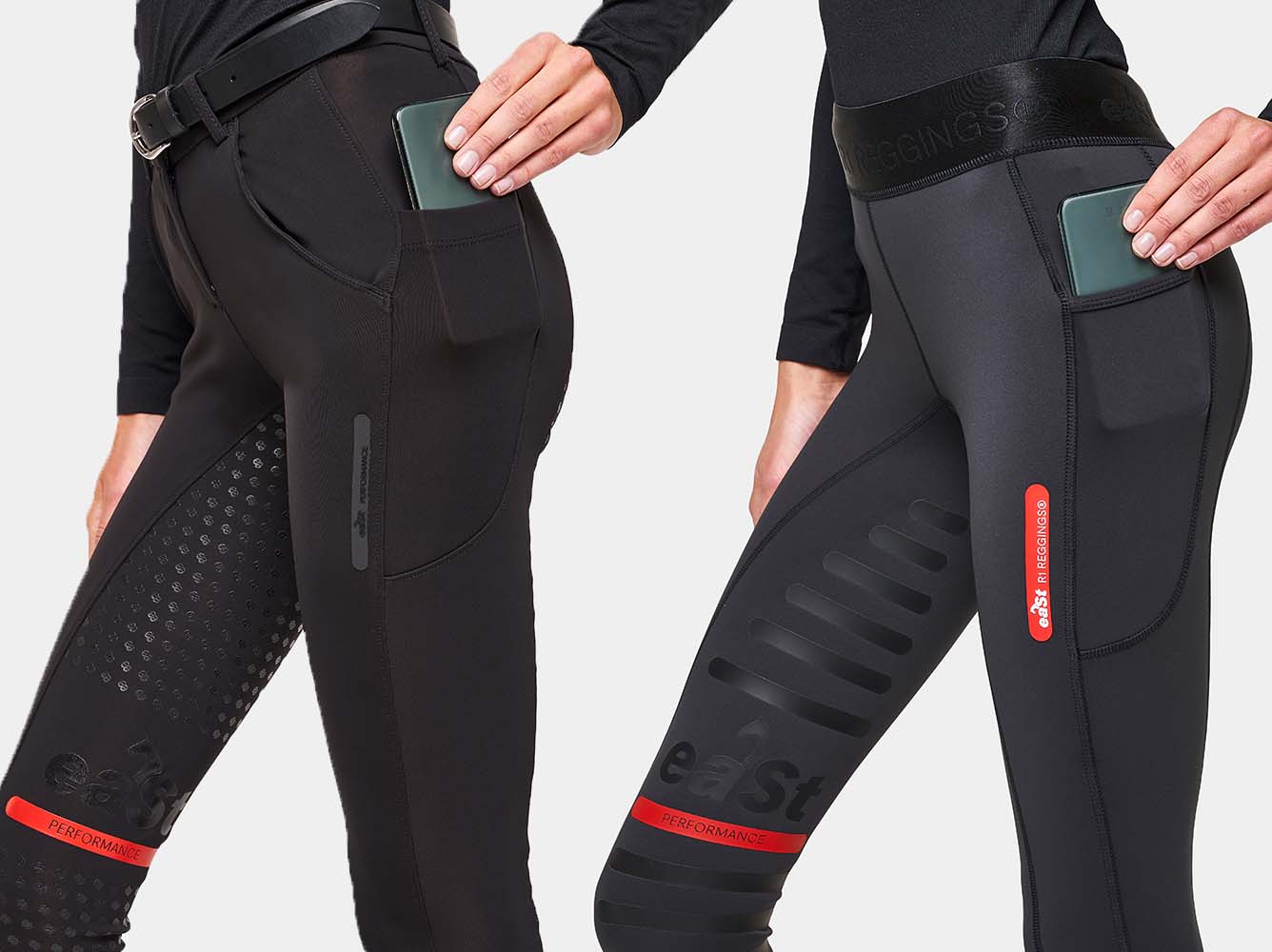 These breeches are best worn in the still cold seasonal transitional period
The fickle, ever-changing weather in spring does not make choosing the right riding clothes easy. The dry riding arena comes across as the only place of refuge to not to freeze or sweat too much. Over time, this doesn't provide much variation – and you miss beautiful rides in the outdoor surroundings. After all, spring in particular has a lot to offer for the eye with nature slowly coming out of hibernation. However, the whole experience is only fun if you feel comfortable in your riding clothes. The key is to keeping sensitive parts of your body sufficiently warm while barely noticing your breeches, riding shirt and riding jacket. To achieve this, the outfit must be breathable, elastic and insulating. Straight breeches are often either too thin or too thick. The eaSt REGGINGS® R1 Mid Season strike the perfect balance: thanks to their additional insulating layer, these breeches are just right for the seasonal transition period!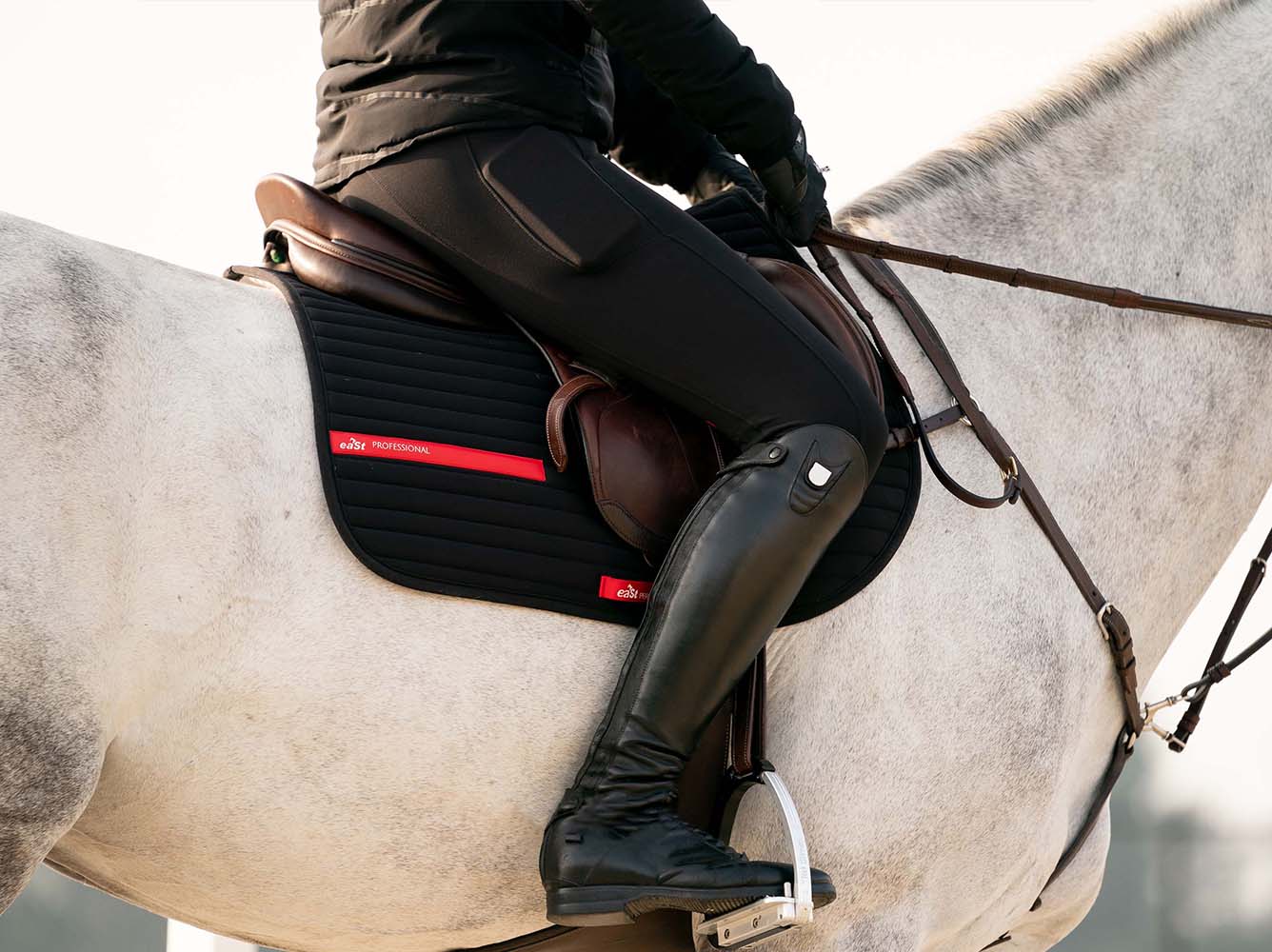 Perfect for the seasonal transition period: eaSt REGGINGS® R1 Mid Season
Just as you can combine tops according to the layering principle to be dressed appropriately in any weather, the R1 Mid Season's material consists of layers. The riding leggings' basic material is as flexible and sweat-wicking as the REGGINGS® R1 summer pants. This provides a second, insulating layer for keeping cold air out and your body heat in. It's a perfect option for spring's rather cool but often dry conditions! If it gets even colder or wet, our Winter Edition REGGINGS® are ideal breeches thanks to their wind- and water-repellent TPU membrane as a third layer. It goes without saying that both models not only offer maximum wearing comfort, but also look stylish. The seasonal transition riding pants fit great with our riding tops, thus allowing you to enjoy a uniform look.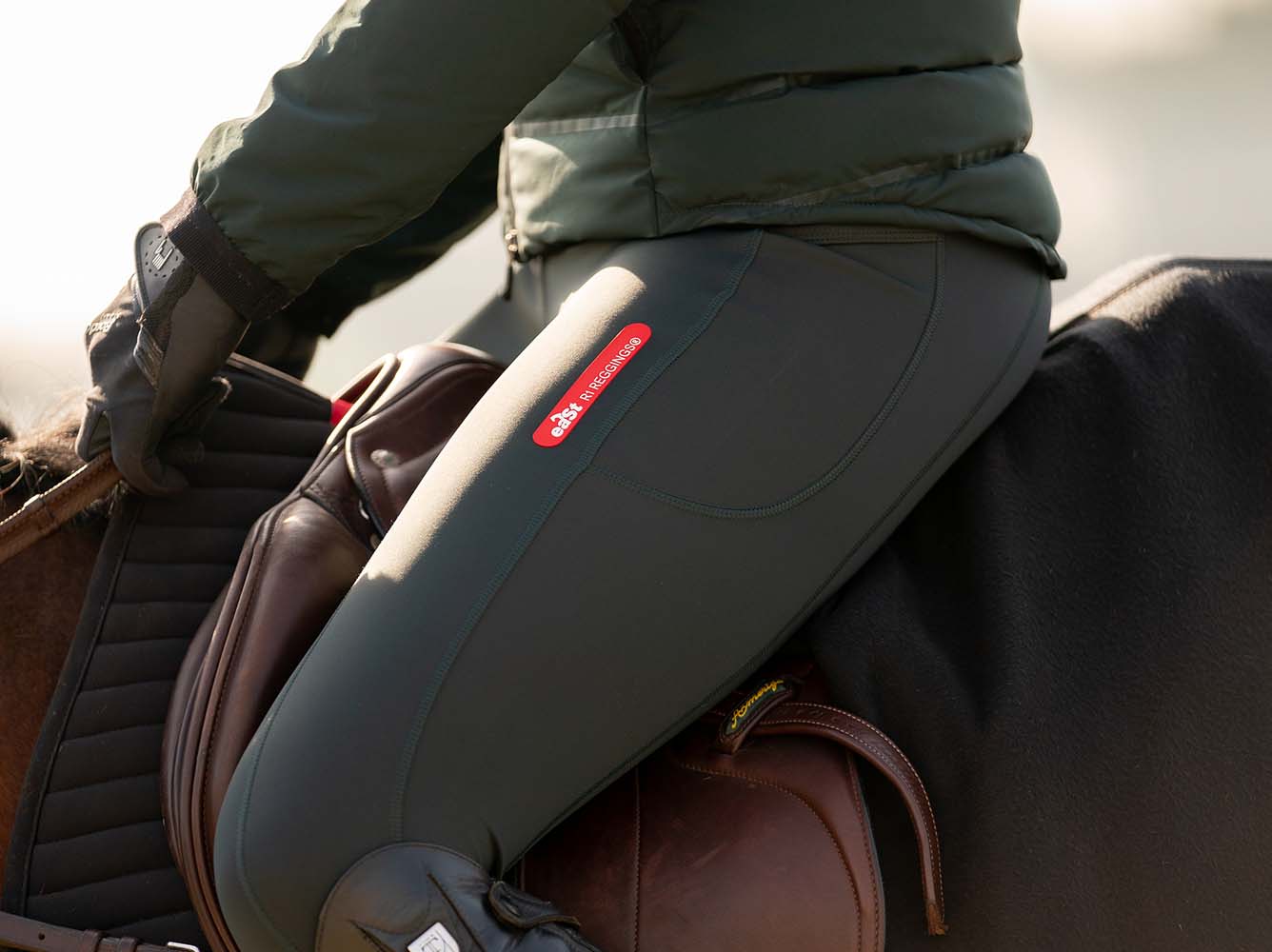 The sporty all-season breeches: eaSt R2 Breeches
Sportiness is required when jumping or dressage riding: breeches with full trim (eaSt R2 Performance Dressage) or knee trim (eaSt R2 Performance Jumping) offer you the necessary freedom of movement. Thanks to their breathable 4-way stretch material, the soft knitted leg ends and the comfortable waistband with belt loops, these breeches and their body shape cut wear like a second skin all year round. If you wear them in cool temperatures together with long functional underpants and the eaSt Riding Socks Professional, you'll be prepared for any weather while at the tournament or in training. Because the eaSt R2 is made of extremely elastic material with flexible seams, the two layers do not appear bulky and there are no rubbing or pressure points. Thanks to the colour selection and the typical eaSt design elements, you can also wonderfully combine these breeches with all tops from our collection.
Is the wind whistling and morning frost still glittering under the sun's first rays? Then it's just the right weather for a horse ride! With eaSt riding leggings or R2 breeches, you can enjoy your time in the saddle to the fullest!
With the eaSt riding tops or the east Layering System, you'll be fashionably and functionally matched with our breeches. Our shirts, longsleeves and jackets are all optimally climate-regulating, pleasantly flexible and can be combined in a layer look.
Our eaST Shirt Seamless Long Sleeve is perfect as the 1st layer. The functional shirt made of seamless, highly elastic and breathable circular knit offers you maximum comfort and unrestricted freedom of movement directly on the skin.
The eaSt Hybrid Jersey is the ideal choice as the 2nd layer to perfectly support you when riding and for any other outdoor activity. Thanks to the wind-repellent front section, the light intermediate layer warms you where it matters most. The ventilation on the back ensures that body moisture is efficiently dissipated.
The eaSt Jacket Performance Insulation is the perfect top layer for cold days. The cuddly 3rd layer with stand-up collar, hood and thumb loops warms at cool transition temperatures without appearing bulky.