✓ Free shipping from $500.00 ✓ Secure payment ✓ Ready to ship in 24 hours
eaSt stands for equestrian athletic Sport technologies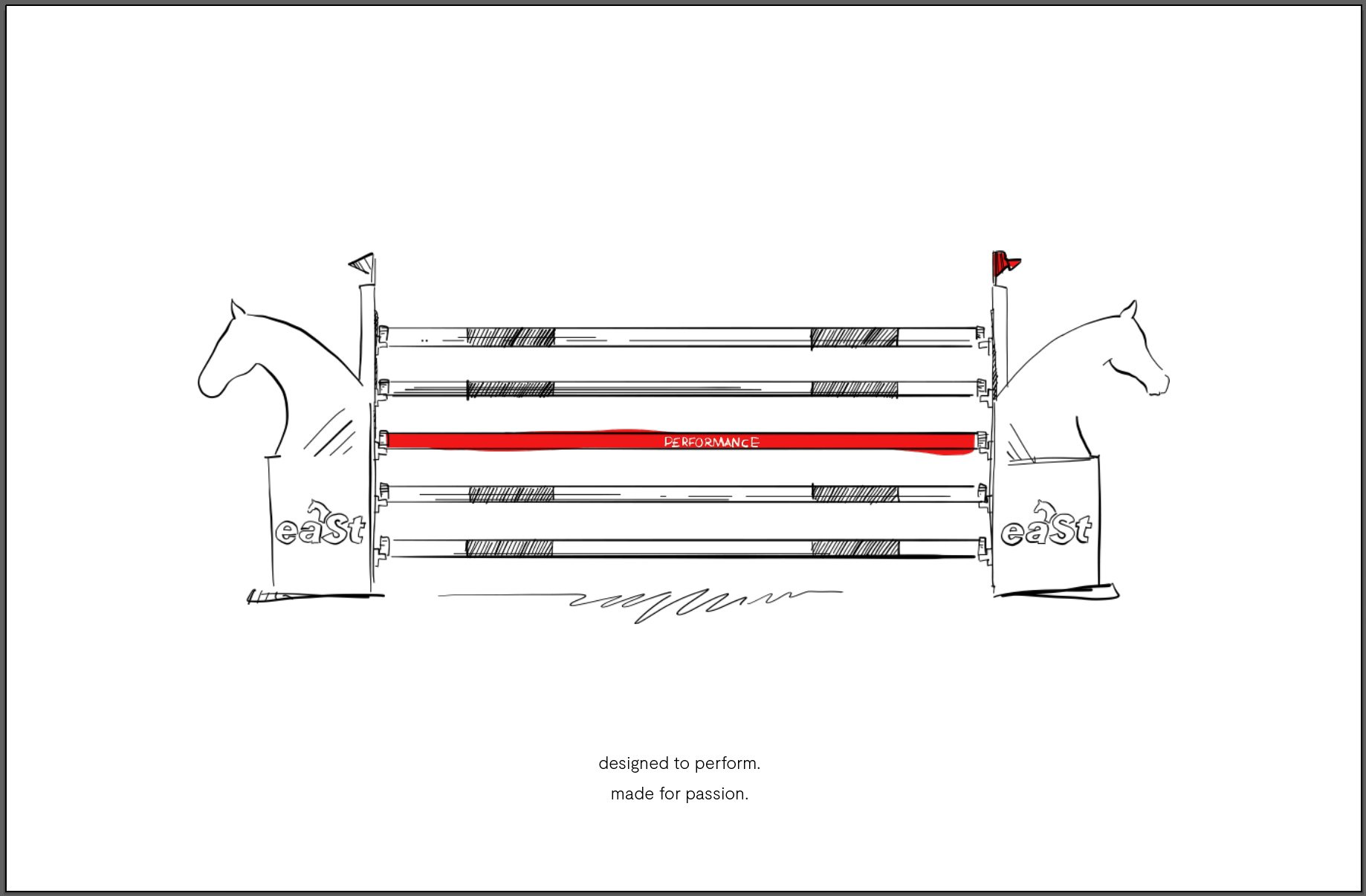 Thanks to a great deal of passion and a keen sense for research, design and detail, it has only taken our team three years to become Germany's most innovative and fastest growing manufacturer of performance riding wear.Our garments are developed to be so timeless and functional that they are already being spotted more and more often in other sports such as jogging, hiking, cross-country skiing, skiing and cycling.

Performance sports wear is essential for every rider or active athlete.The international success began with the launch of the innovative and functional riding leggings "Reggings®". We are constantly developing our riding leggings and breeches and introducing new innovations. We see this competence as the core of our brand and therefore define our riding leggings or breeches as a so-called core element within our product philosophy. Our sports outfits are complemented by the functional, fashionable and holistic innovative layering principle (multiple layers).

Our range is comprehensive, functional and fashionable.We accompany the active athlete fashionably through all seasons and weather conditions.

These demands on research, function, design and timelessness, as well as the permanent drive for optimisation, still form the basis of our values and our actions.You are the driving force behind our continuous development, whether as a company as a whole, as a team member or in product development.

The company headquarters are still located in Polling (Bavaria), picturesquely and inspiringly nestled close to the Bavarian Alps in the most beautiful natural setting.This separation from the hectic everyday life of big cities, as well as our love of nature and the region, already partly explain our sustainable behaviour and actions.

eaSt Performance Riding Wear thus stands for research and design in Germany.
Today, our eaSt Performance Riding Wear brand already connects over 100,000 satisfied customers and partners in 30 countries.We are continuously developing and plan to open up further regions, countries and continents in the coming years.

In addition to the high quality and innovative virtues of our products, we are committed to providing our customers with the maximum shopping experience in terms of style and access. Together with selected partners, we combine stationary sales with our technically innovative online platform to create a holistic brand experience.