✓ Free shipping from € 50,00  ✓ Secure payment  ✓ Ready to ship in 24 hours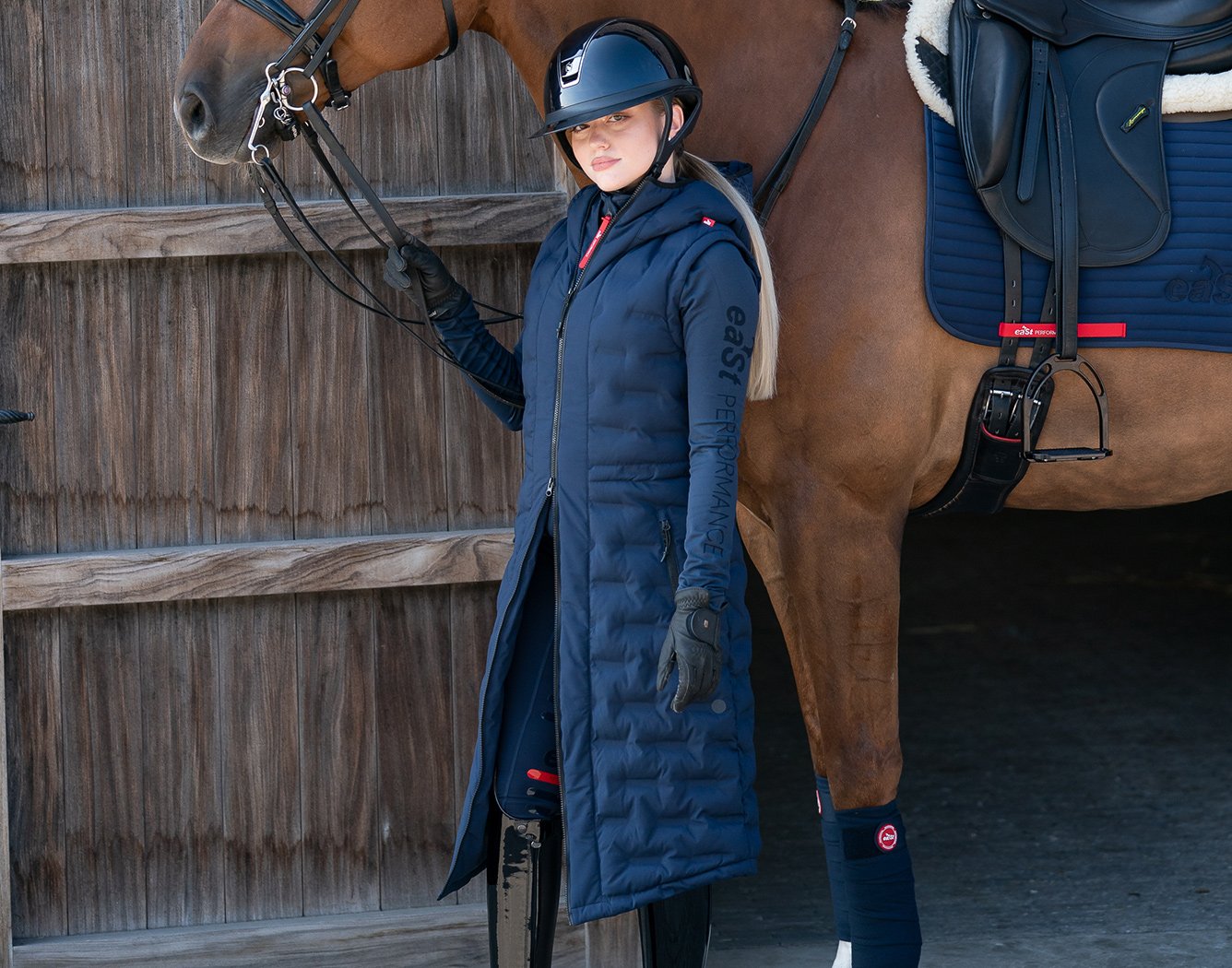 Layers instead of sweating: Combine riding jackets & tops according to the layering principle
Do you sometimes feel like you're wrapped in stiff padding in winter and as immobile as a railway track? Thick, bulky and heat-retaining riding jackets are real killjoys in the saddle and stables. They not only restrict your freedom of movement, but you quickly feel sweaty because of their lack of breathability. This is not only unpleasant, but also unhealthy: You cool down quickly and become an easy target for colds. Slim, figure-hugging summer riding jackets are not an alternative: They make you look stylish, but also make you shiver. And you can't fit thick sweaters under them. Fortunately, there is a simple and at the same time fashionable solution: Layering! The classic layered look is anything but outdated, but instead is highly functional and comfortable. And you are sure to look super stylish with our popular winter insulation jackets!
From the 1st to the 3rd layer: Layer by layer for perfect performance sportswear
The trick is to wear several layers of clothing on top of each other. This results in a slim, clean look that is still nice and warm. If it gets too hot for you, you can just take off a layer. The 1st layer is the inner or base layer: This can be a functional undershirt or a shirt. Depending on the season, an insulating intermediate layer is worn above it as a 2nd or mid layer. In the transitional seasons, these two layers are often enough. The 3rd or outer layer completes the performance wear for your rides and sports activities. For optimal protection, this outer layer is often windproof and waterproof.
Important: All layers from the underwear to the jacket should be made of a breathable fabric so that body moisture can escape to the outside. If any one of the garments is impermeable to water vapour, it's not going to work. You're on the safe side with the riding tops from eaSt: Our shirts, long sleeved shirts and jackets are all optimally climate-regulating, pleasantly flexible and come in a range of perfectly matching fashion clothing – including our Riding Leggings, Winter Reggings and R2 Breeches.
How to combine the layers to create the ultimate feel-good outfit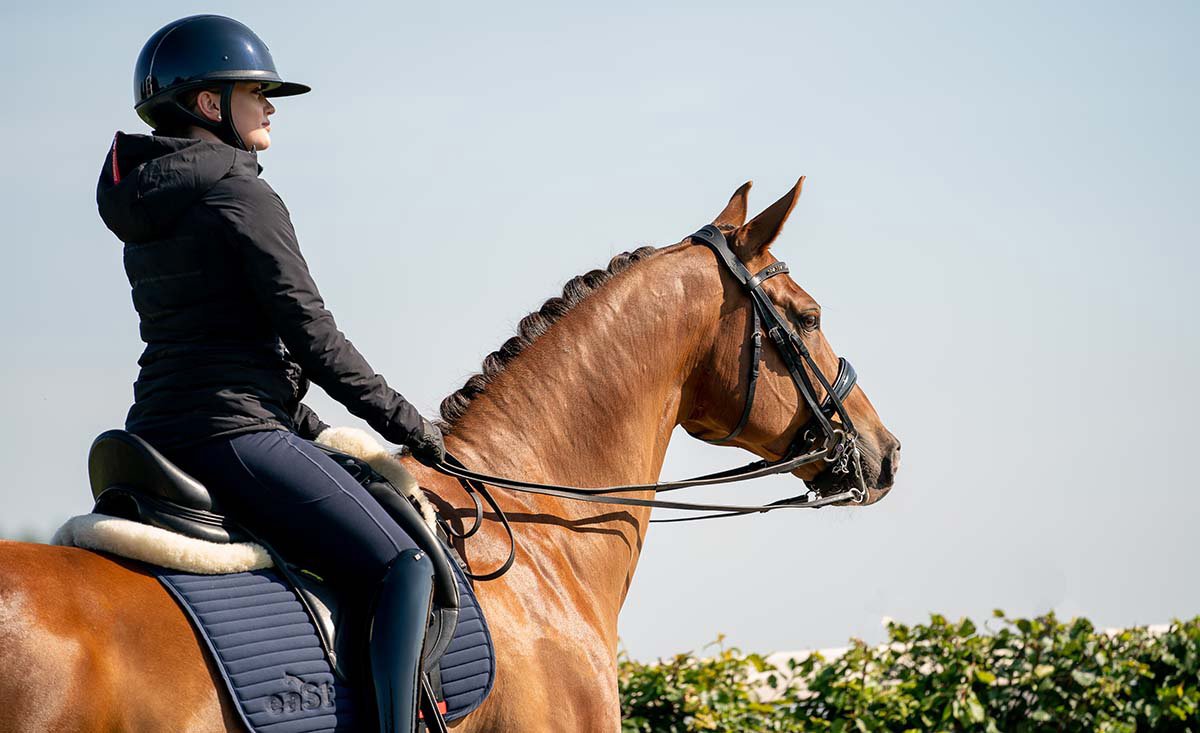 How can the 3-layer principle now be implemented in practice? Our eaST Shirt Seamless Long Sleeve is perfect as the 1st layer. The functional shirt made of seamless, highly elastic and breathable circular knit offers you maximum comfort and unrestricted freedom of movement directly on the skin.
The eaSt Hybrid Jersey is the ideal choice as the 2nd layer to perfectly support you when riding and for any other outdoor activity. Thanks to the wind-repellent front section, the light intermediate layer warms you where it matters most. The ventilation on the back ensures that body moisture is efficiently dissipated.
The eaSt Jacket Performance Insulation is the perfect top layer for cold days. The cosy 3rd layer with stand-up collar, hood and thumb loops will take the sting out of freezing, minus-degree days and really terrible weather. The waterproof membrane keeps you dry even in snow or rain. Despite the high-tech inner lining, the winter riding jacket doesn't look bulky and the slim and slightly waisted cut gives it a sporty and stylish appearance. We recommend that you order the jacket a little larger to ensure the layers fit perfectly.
On super cold days, or when riding warm and in stride, choose the eaSt Performance N+ Long Vest as your fourth layer. The stylish waistcoat turns the eaSt Jacket Performance Insulation into a cosy coat - and also warms the legs when riding in the stable or simply for "everyday".
As you can see, layering really puts you in a good mood when you have an active lifestyle. The performance-wear layer principle "Seamless Hybrid Jacket" and our eaSt Performance N+ Long Vest ensures, you feel comfortable in all conditions with 100% performance. Try it out while riding, skiing or doing other sports – you'll love it!