✓ Free shipping from € 50,00  ✓ Secure payment  ✓ Ready to ship in 24 hours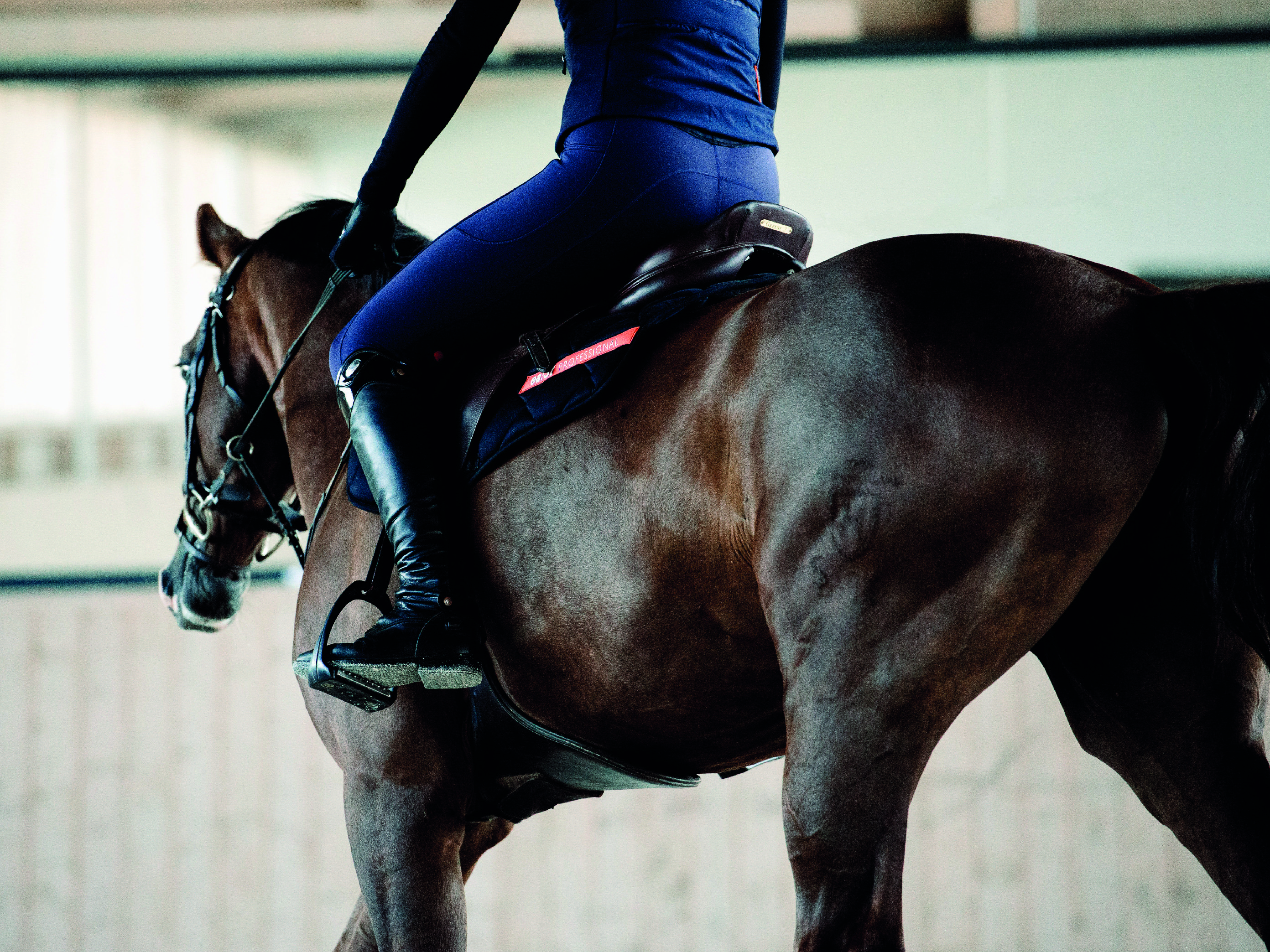 Here it is - the stormy, wet and cold autumn! The car windows need to be de-iced in the mornings, days are getting shorter and the first clippers whir in the barn. As it gets uncomfortably cold in the stable lanes, sadly you have to store your summer wardrobe away! All riders who spent the summer days in the saddle wearing their REGGINGS® experienced the feeling of the "coziest breeches" in the world! Now they ask themselves what to opt for: freeze, a shapeless layering look or an uncomfortable winter alternative?
The answer is that, thanks to ea.St riding wear, you need to choose none of these options. The revolution in the saddle was quickly turned into a weatherproof winter look. In addition to the benefits of a real REGGINGS®, the winter edition comes with a warm cuddly lining and a protective, water-repellent, all-weather TPU membrane – so, during the cold season, there is no need to sacrifice nor comfort nor warmth in the saddle.
The fluffy, roughened lining of the REGGINGS® winter edition not only keeps you warm, but also adapts in a particularly soft way to the skin – guaranteeing a maximum of coziness! Thanks to its special TPU membrane this winter version reliably copes with all adversities from the outside and you are perfectly equipped to face stiff winter breezes, nasty drizzle and cold snowflakes. Its incorporated "water column" gives the high-quality material an exceptionally strong water resistance, making it the perfect companion on horseback rides in the autumn drizzle or wintry snow flurry.
The special workmanship and composition of this high-tech material makes the reggings® winter edition an absolute all-rounder that, while keeping you reliably warm, combines a maximum of comfort, unrestricted freedom of movement and absolute breathability. The cut of the warm reggings® was specially adapted to the cold season. Its high waistband protects the kidneys and the lower back from cold draft and showing bare skin ensuring a perfect fit while riding in the light seat or getting on the horse.
In addition, the new, beautiful colors of the winter collection will warm every riders and fashion enthusiasts' heart. The discreet ice gray, heavenly blue or fiery red will not only brighten up the winter days but will also make you really want to enjoy the cuddly winter time in the stable.
In this sense: Be warm with style - be in a REGGINGS®!