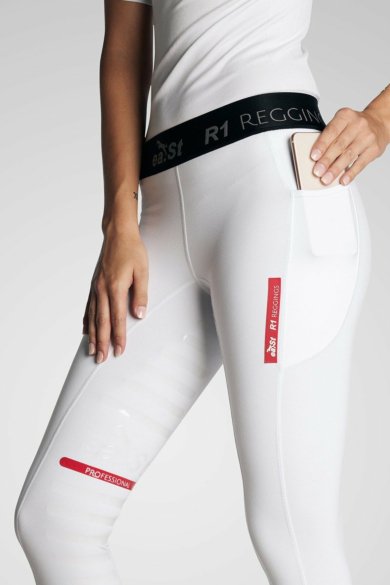 The ea.St REGGINGS® R1 is the heart of our collection and has therefore earned its position as the so-called Core Element in our ea.St System.
This is a riding leggings and it wears like a second skin. Function and fashion cannot be better combined. Minimalism and timeless design make the ea.St REGGINGS® R1 a long-term partner.
The ea.St REGGINGS® R1 is our all-rounder and enables you the perfect start into the ea.St World. It can be combined optically and functionally with all of our other products as part of our ea.St System. In addition to standard colours, the ea.St REGGINGS® R1 is frequently available in limited editions with trend colours or designs.
The R1 is perfect during the warm or normal months and can also be used as training pants for the gym or for jogging or hiking. For special weather or colder moments, the upgrade to the R1 Mid Season or R1 Winter is recommended, depending on your individual temperature perception.
Material:
Features:
Numerous possible combinations using the ea.St System
Highly technical and functional
Highly elastic material
Moisture wicking and breathable
Fashionable and timeless
Integrated body-shape contours
Semi-silicone grips (maximum comfort)
Tight-fitting cuffs on the ankle
Very dirt-repellent (e.g. with white hair)
Side pocket on both sides (two cell phone pockets)
Delivered in a stylish zip bag
Details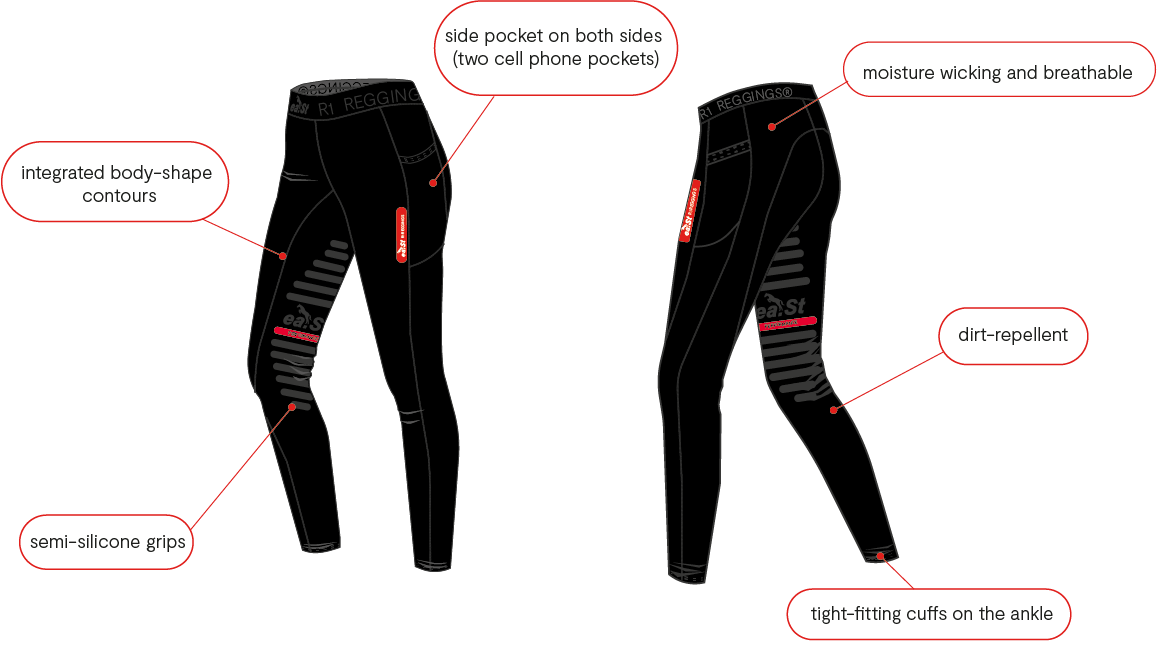 £225.12
Outfit Deal*
(incl. Socks)
Incl. 0% VAT
, Free Shipping