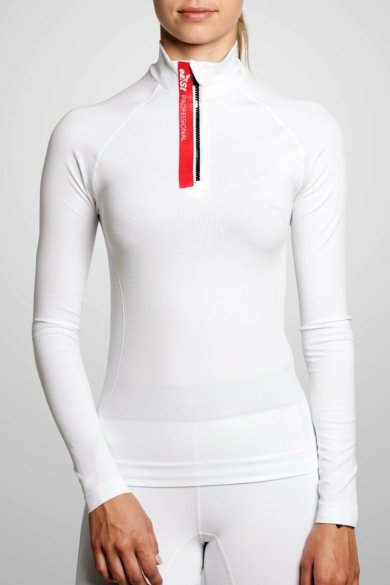 Within our ea.St System, the ea.St Shirt Seamless is the so-called 1st Layer.
According to our ea.St Philosophy, this element can be combined with all other products of our collection.
It is the ultimate functional shirt and creates the basis of every individual outfit in addition to our Core Elements (riding leggings R1 or breeches R2).
Whether in training or competition, this shirt is the perfect partner and you can't have enough of them. It expresses greatly our timeless and sustainable philosophy and is also perfect for other sport disciplines such as jogging, skiing or cycling.
As a 1st Layer you can wear this shirt all year round. In summer alone, during midseason or warm-up in combination with a 2nd Layer (ea.St Hybrid Jersey and / or ea.St Vest Active) and in winter as a whole system including a 3rd Layer (ea.St Jacket Performance Insulation).
Material:
85% nylon,
10% polyester
5% spandex
Features:
Numerous possible combinations using the ea.St System
Highly technical and functional
Highly elastic material
Moisture wicking and breathable
Fashionable and timeless
Seamless 3D circular knitting technology
YKK zips in chrome
Integrated tissue profiles in function-specific zones
Non-slip hem
Odor-reducing material
Details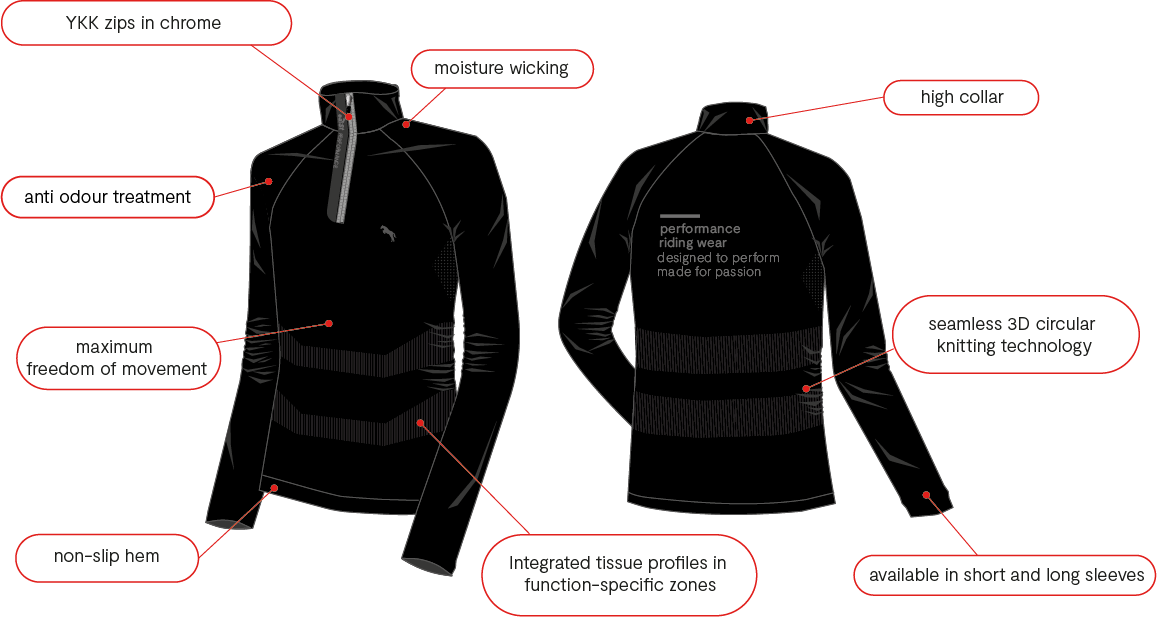 £223.97
Outfit Deal*
(incl. Socks)
Incl. 0% VAT
, Free Shipping