✓ Free shipping from € 50,00  ✓ Secure payment  ✓ Ready to ship in 24 hours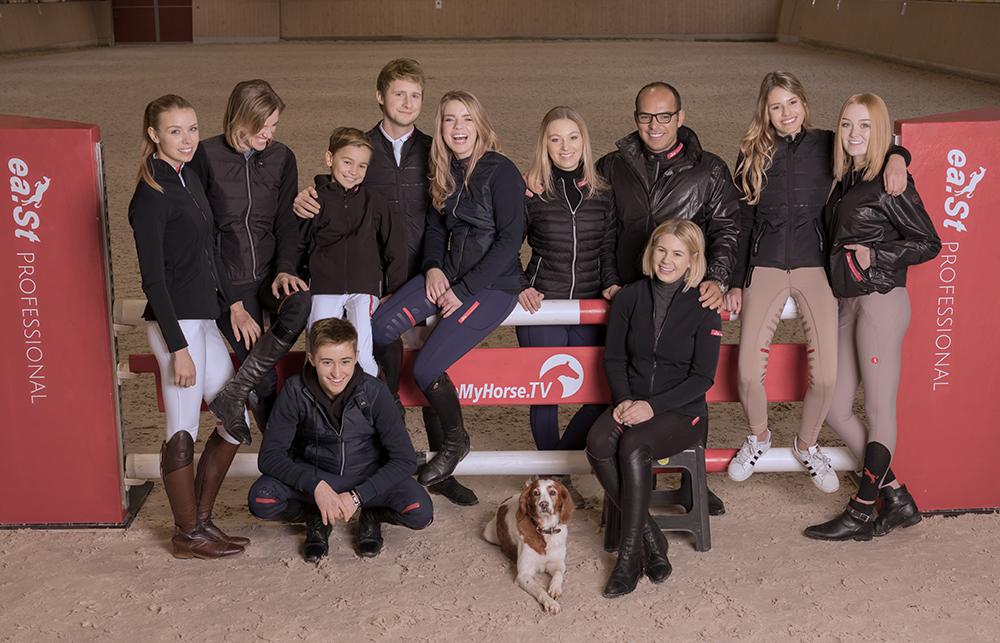 ea.St stands for equestrian fashion that with modern design, outstanding comfort and maximum freedom of movement. The red grip strips on the inside leg and the little red ea.St stripe on the waistband are the unmistakeable hallmarks of every pair of ea.St breeches, hallmarks that identify them as an original ea.St piece and that for many riders have already become a cherished detail in the tedium of the jodhpur jungle.
The revolutionary ea.St Reggings® are already becoming a real jodhpur legend – they not only enable you to sit really easily in the saddle, they also mean you'll be both comfortable and well-dressed when you're out and about. Reggings® feel like a second skin. They allow for ease of movement and their modern look gives them a stylish flair more usually found in a pair of designer trousers. They come in blue, black, grey/light brown and white, and by the summer they'll also be available in many other innovative colourways.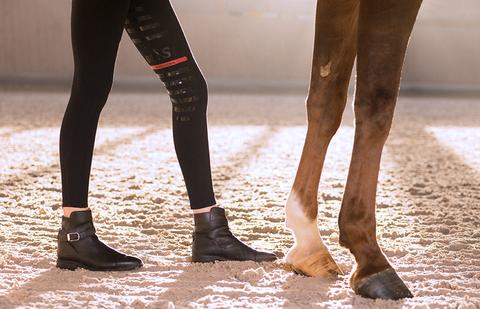 The lovely soft fabric and striking silicon grip are yet more reasons to get your hands on a pair of ea.St Reggings®, as is the snug-fitting band around the ankle. This is made from the same fabric as the rest of the Reggings®, so that it fits comfortably into boots or chaps without rubbing. The discreet rubber insert on the ankle band also helps you achieve a good seat. It's these little but refined details that make the original Reggings® stand out from the many "copycat" riding leggings that are currently trying to take a leaf out of the ea.St book. 

Anyone wanting to stay in touch with friends whilst in the saddle, or hoping to hunt down the next snap or Instagram Story when out for a ride will find that Reggings® have yet another advantage: two practical pockets that store any size of smartphone safely, without them getting in your way as you ride. So all you mobile nerds, tech freaks, Snapchat obsessives and phone addicts can have your precious mobile phone to hand at all times, without it sticking out or needing to be retrieved from the zip pocket of a distant riding jacket in high summer. With Reggings®, your mobile phone is always at the ready, tucked away comfortably and stylishly in all weathers.
Alongside chic accents, maximum freedom of movement and the Reggings® breeches revolution, ea.St riding wear also stands for something else.
Team spirit. Only if you and your four-legged friend are a real team will you find success. And together with love for our horses and consideration of their needs, we should never neglect the sporting community we, our fellow riders and other horse enthusiasts are part of. Because working together doesn't just bring us great achievements, it means we also have lots of fun.
And it's for exactly this reason that more and more talented riders from all disciplines and from right across Germany and the whole of Europe have joined the ea.St riding team, in order to spread the ea.St team spirit yet further and lend the fashion upswing even more momentum by showcasing the ea.St look from the saddle on the cross-country course, in the showjumping ring or the dressage arena, and at other equestrian events.
And because no claims made by advertisers are ever as good as trying it for yourself, we asked our team of riders what makes Reggings® so special.
Listen here: The Voice of Reggings®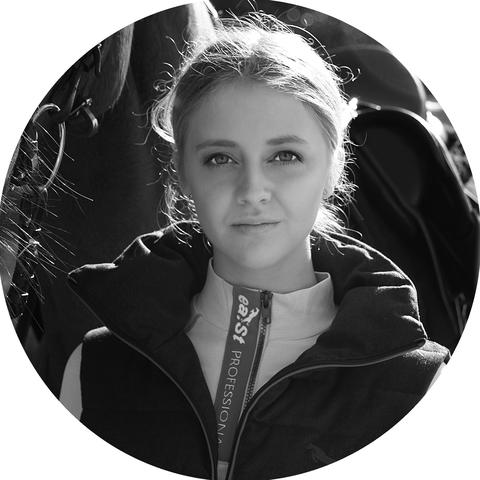 Charlotte Whittaker, eventing champion, Bavaria

"As an eventer, it's essential that my breeches are comfortable and enable me to maintain my seat as well as giving me a high level of security and great freedom of movement. I need my breeches to work as well when I'm in a jumping saddle as they do on a cross-country course or when I'm in the dressage arena. And these different demands have often meant I've found it hard to find the right breeches, let alone ones that look good into the bargain. Before I found Reggings®, I tried out lots of different brands, but none of them suited me as well as ea.St fashion does. Along with how comfortable they are and their brilliant grip, my favourite things about Reggings® are the phone pockets, which finally solve the problem of where to keep your phone when you're on the horse, without it getting in the way of your riding."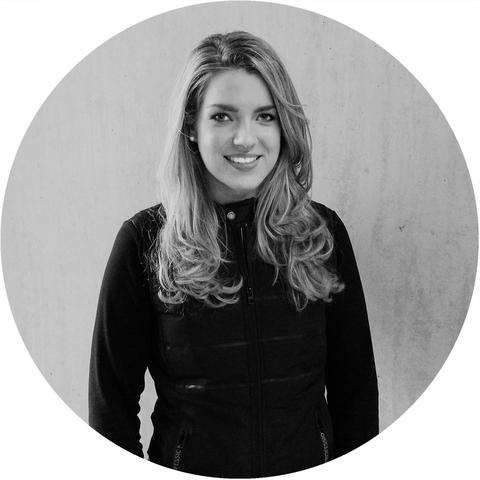 Luisa Försterling - Showjumper, Hannover and Bavaria

"I've been using Reggings® by ea.St riding wear for about 4 months now, and all I can say is, I love them! The grip does just what it says it will – the first time you put on your Reggings® and get into the saddle, you stick to it like glue. And compared with other breeches, where the grip comes loose once they've been through the wash a few times, the great thing with Reggings® is that this never happens! The other fantastic thing about Reggings® is just how comfortable they are. They don't have any seams or zips that pinch or hurt. When you're wearing Reggings® you feel as if you're in jogging trousers, but of course you look a lot better than that. The pockets are the perfect place for your smartphone. I've lost count of the times I haven't known where to put my mobile phone – and now I have it safely with me and my students can reach me even when I'm on horseback."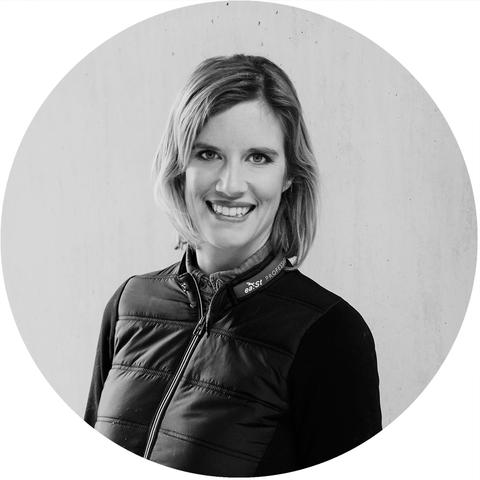 Hanna Katrin Stephan - showjumping fast track, Hamburg and Bavaria

"I'm self-employed as well as being a rider and so my days are often crammed full; I often go straight from the office to the stables. So it's incredibly helpful to be able to slip my Reggings® easily into my handbag and put them on quickly once I get there. They're both comfortable and stylish and the great material they're made from means they're super dirt-repellent. The silicon Grip means I'm secure in the saddle, even when the jumps get higher. The phone pockets on the sides are fab – not just for keeping my smartphone safe, but also for stashing little treats in for my four-legged friends."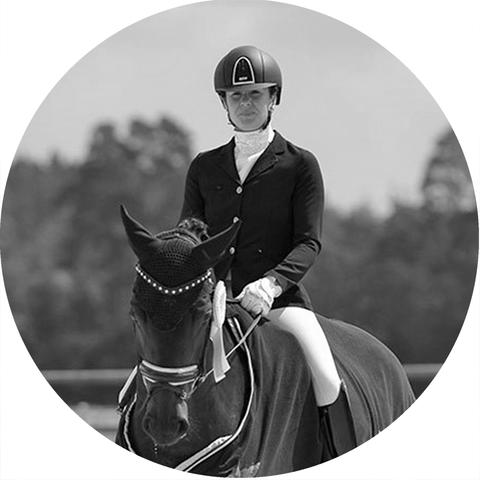 Alexandra Sessler, Dressage Grand Prix rider, Bavaria
"As a professional rider I ride an average of 12 horses a day. I like to feel at home and look good in my riding gear – it has to fit perfectly, with no seams rubbing and no wrinkles digging in. And that's what I love about Reggings® – they fit like a second skin and meet all my requirements for a pair of breeches. The market for dressage riders is traditionally dominated by full seat breeches. But with Reggings® having such a perfect silicon grip, I don't need full seat anything any more. In my view it's a mistake to think that you need to have grip on your seat, because this can often break the flow of your movement. So one of the highlights for me about Reggings® is their outstanding partial grip, from knee to mid-thigh, making them a great way of providing support when you're on a younger horse. In competition, the absence of belt loops and buttons means that Reggings® don't stick out under your dress coat. Which is something I've been looking for in competition breeches for quite a while."

Theresa Bockholdt. 14 years old, pony rider, Year 9 in Penzberg, Bavaria
I love wearing ea.St Reggings® because ...
they're totally stretchy and don't stick to your skin even if you're sweating.
they've got great grip that goes all the way up your thighs but isn't full seat. The advantage of not being full seat is that you're not as likely to end up stuck fast or to start gripping with your legs because you don't have the elasticity to match the motion of your horse.
they make you look incredibly slim and elegant.
they come out of the wash almost completely dry, so I can wear them every day.