✓ Free shipping from € 50,00  ✓ Secure payment  ✓ Ready to ship in 24 hours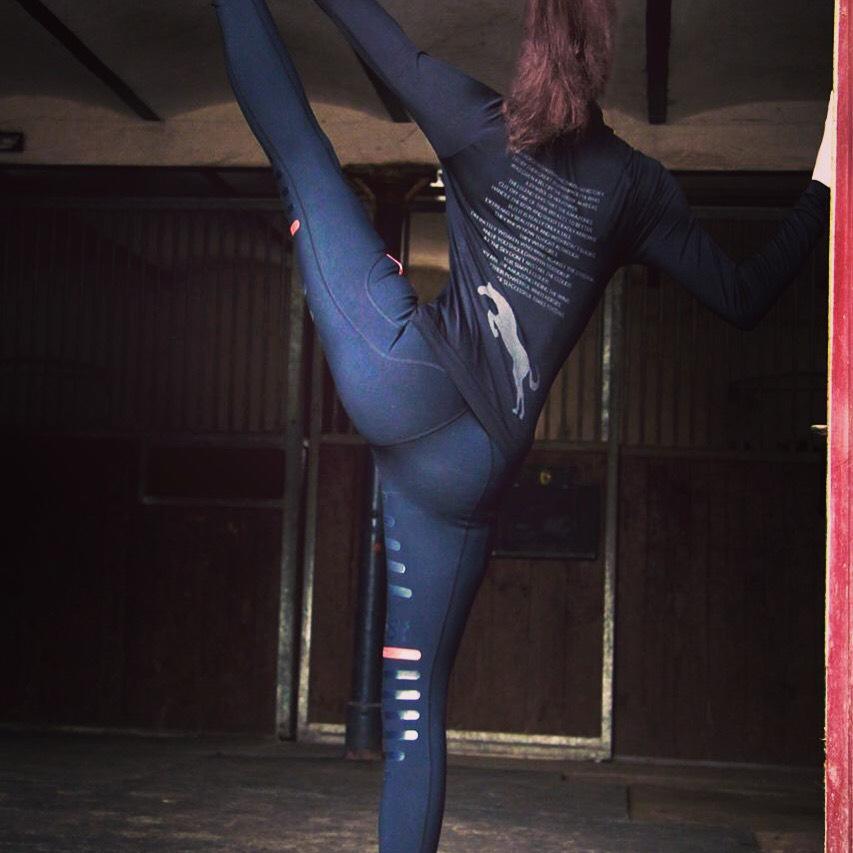 No uncomfortable buttons, no zip to get jammed, no annoying belt loops: these fit as snugly as a second skin and are as stylish as a pair of designer trousers. These are the top arguments in favour of Reggings®, and ones which have already won over lots of riders.
The only people who remain sceptical are those who haven't tried Reggings® for themselves yet and who say that their normal breeches give them maximum comfort and that they look good, too. These "swing voters" have yet to be convinced of the key benefit of having Reggings® in your wardrobe.
One unbeatable argument for this revolution in the saddle is the huge freedom of movement they allow. Reggings® are made from highly elastic, breathable stretch fabric. This enables you to follow every movement – much like gym or running leggings do – whilst not sliding around in the saddle.
Flexibility and peak performance – a must for every stable
Every rider knows them – those times in a stable when you need total flexibility to achieve peak gymnastic performance. Even though it's always better for your horse's back to use a mounting block, there comes a time in every rider's life when you have to mount him without one. And depending on his height you're likely to have to contort yourself like an acrobat or lunge around to keep your balance. All the better, then, whatever the elegance of the acrobatics you engage in, not to have a button digging into your stomach or half your behind on display. It's already tough enough looking stylish as you get on a horse.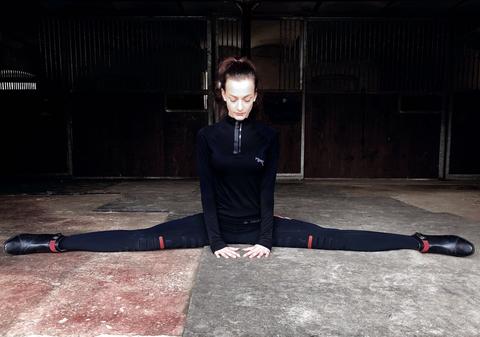 Saddle status update: feeling flexible!
Of course, the most important thing when you're in the saddle is freedom of movement – so that you can respond to your horse in a relaxed way, match his movements and maintain your seat without having seams digging into your knees (who hasn't felt that nasty pressure on the kneecaps when the stirrups are that little bit shorter and the seam of your breeches digs in right across your knee?), that pinching feeling in your backside or bruises from wrinkles in all the wrong places.
As a rider, Reggings® give you total flexibility, whatever the situation – including out of the saddle. Reggings® are just as suitable for running after your four-legged friend as he escapes from the paddock yet again or just doesn't want to be caught.
And the incredible material they're made from means they can easily be folded up small enough to fit into (almost) any handbag so that you have them instantly to hand when travelling, or just when the mood takes you to get into the saddle.

So on that note, if you want to be flexible, be in Reggings!