✓ Free shipping from $500.00 ✓ Secure payment ✓ Ready to ship in 24 hours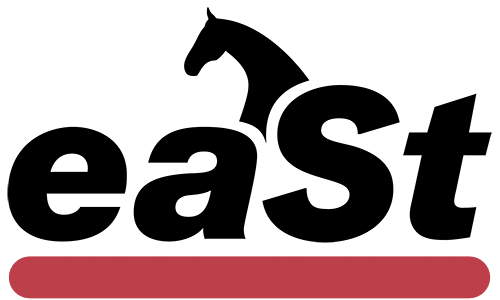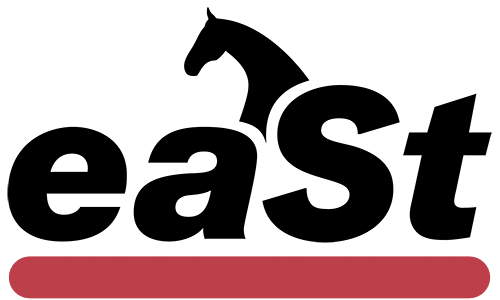 eaSt stands for equestrian athletic Sport technologies
Innovation in the saddle, that's what the equestrian brand eaSt stands for. In addition to the centrepiece of our collection, the revolutionary REGGINGS® riding leggings, we also offer sporty, functional outdoor clothing for riders. The cuts, function and look of our breeches, shirts and riding jackets for men and women are designed around the sport itself and are made by riders for riders. Our core product, the riding leggings for women, provide support to your body in order to enable top performance in equestrian sports. They are at the same time incredibly comfortable and look simply fantastic. These functional, stylish riding leggings will give you the support you need every day in the stable. The different styles and colours ensure that you always look great. Whether it's the classic All Season with partial trim or the Mid Season for between seasons, the functional full-ride grip for dressage riders or the leisure model without grip for vaulting, jogging and yoga, it's up to you. Find your sporty masterpiece now and get ready for to go riding. With a discreet, uncomplicated design, you will look great in eaSt riding fashion, whether at shows, training or in the pit lane.
Maximum comfort thanks to layered riding clothes
Our collection offers you everything you need for a day in the saddle and in the stable: from comfortable accessories such as long, soft riding socks to the maximum comfort of REGGINGS® and functional tops. Using the layering principle, you can combine short and long-sleeved shirts, riding waistcoats, show jackets and rain jackets to your heart's content and thus put together an all-season outfit for any weather. Our clothing for riding is always at the forefront of fashion and sets new accents in riding wear with innovative developments. The eaSt breeches impress with good grip thanks to full or half seat in the saddle, maximum wearing comfort thanks to highly elasticated, moisture-wicking materials and well thought-out details. Soft ankle cuffs that neither slip nor pinch in the riding boot and mobile phone pockets on the side of the breeches that do not bulge: it is often the little things that make the difference when riding. And because rider and horse form a team, our four-legged friends have of course also been taken into consideration. As a holistic equestrian brand, eaSt offers you horse accessories such as halters, ropes and blankets.
Curious? Then take a look through the online shop and let yourself be inspired by our outfits. From classic show clothes in black and blue to the colourful limited editions of our REGGINGS® and waterproof, windproof riding fashion for the winter: Every type of rider will find what they are looking for at eSt!
Our products are OEKO-TEX® STANDARD 100 certified
The majority of our collection carries the OEKO-TEX® STANDARD 100 label. You can rest assured that all components of our products, including threads, buttons and other parts, have been tested for harmful substances and therefore pose no danger to your health. Testing is carried out by an independent OEKO-TEX institute on the basis of the extensive OEKO-TEX criteria catalogue. In the testing procedure, they take into account numerous both regulated and non-regulated substances that could be harmful to human health. In many cases, the limit values set for the STANDARD 100 exceed national and international requirements. The criteria catalogue is updated at least once a year and expanded to include new scientific findings or legal requirements.